Brother vs. Sister
May 22, 2011
Shh…
I'm hunting my sister,
Here's a description of her,
she has fangs and claws,
and scales all over,
I only have a slingshot to defend myself.
Shh…
I'm hunting my brother,
here's a description of him:
he has 5 ft long fangs,
1 ft long claws,
2 ox horns at the side of his head,
with scales all over…
there he is!
fire!
yuck!
pu!
gag!
Max wins!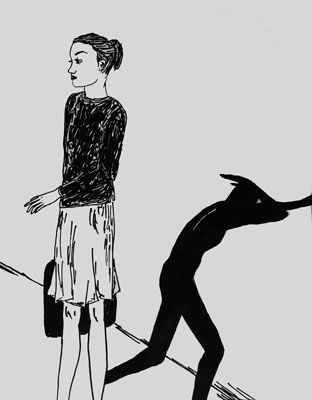 © Natalie D., Ames, IA