Chance To Breath
May 14, 2011
I didn't do this by myself, you know?

I didn't impregnate myself... by myself.

But yet, you believe I did,

I mean you act as if I made this decision without your consent.

But, I overlooked it all,

just as I overlooked you forgetting to call,

to check up on the little girl you help

make once upon a time

when the world, to us, was completely fine.

But now all you do is spend your money where you choose.

Leaving us out of your thoughts as fast as you picked up your shoes.

Is it all in the mind that you & I

could ever be that picture perfect family

that we see on the television screen?

With our perfect child in my arms

& a paycheck in yours.

I guess it is all in the mind.

Including you, my imaginary friend.

your a figment of my past,

invisible to my present,

disappearing slowly into the night.

My dear imaginary friend of mine, you are what you are,

you were there when i was young, Naive.

But once I grew up & woke up,

from the reality of my dreams, you left me.

Your daughters name slips your mind,

speaking in words you can't combined.

But don't worry, I'll still pick up your calls, even if you forget.

So when you stop by,

remember, so you don't be too surprised,

if your daughter forgets your face & eyes.

I hope your name never touches her lips,

to know a father whos not equipt,

to deal with the family he always said he'd fix.

''So Bye Bye Big Man'',

the only words she will speak.

I will assure you, the word 'Daddy', will never get its chance to breath.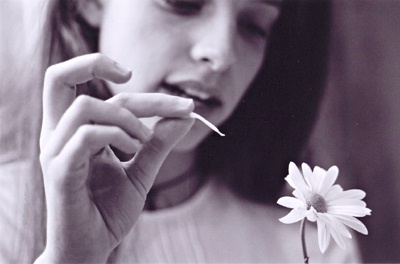 © Emily B., Houston, TX