My Buddy, My Pal
July 30, 2011
There are a million things I want to say, but the words just won't come out.
It's like I'm choking on emotions, on the verge of tears, ready to scream and shout.
I want my life back, the life that I can't seem to forget because you make me remember.
I want things to go back to that last rainy day in September.
Before the broken promises, silent tears, and this empty heart.
Before you packed your bags and left me barely open, split completely apart.
You'll never know the havoc you wrecked, nor the damage of your goodbye.
You'll never know just how much you made me loose my cool or the times I wanted to breakdown and cry.
You walked away without a sound; I searched high and low and in between.
My efforts were for naught, you were never found; you didn't leave a trail, everything was wiped clean.
Your words echo through me to this very day.
You said I just want this all to be over, I want these demons to disappear, make them go away.
I laughed it off and said that was impossible, your absence would be felt by all of the people you love.
But my words were lost on you as you took that rope and escaped away to that castle high above.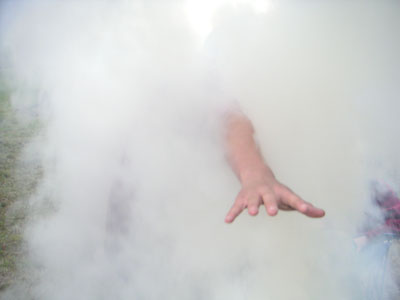 © Garrett M., Port Angeles, WA