Rewind
November 27, 2011
You can't see through this fake smile.
That is my true intention.
It's really gonna take awhile
To refocus my attention.
As of now, I both hate and love you.
You're right, and so wrong.
You don't understand what I'm going through,
Nor why it'll take so long.
This fake love you're talking about, just might apply.
I did love the way you used to look at me.
But there is more, for you I would die.
I had always loved you unselfishly.
No, I don't regret the way we used to act,
Because I pray someday that we can rewind.
For now, I'm letting go, but please don't dismiss the fact
That God has matched us together; you're stuck in my mind.
So go your own way, forget who I've been.
Yes, I'm hurt and crushed and confused.
I'd rather you leave than lead me on again.
I can't help but feel like I've been used.
I should know better than that, I know your heart,
But I'm led astray time after time.
I should have been guarded right from the start,
But to shut you out felt like a crime.
You held out your hands and I fell into your arms.
Then with shock I felt you let go.
Blinded by your gaze and deceptive charms.
So why didn't you let me know?
Keeping secrets only made the truth more painful.
How can you act like life is still good?
But it's not about me, nor that you tore my soul.
My head's high, still hiding my true mood.
My dependence on you needs to die out;
It's evident you will no longer be there.
But there's always some longing, and always some doubt,
And to give you up is too much to bear.
But you deserve better than I could ever become.
I'm half glad you decided to fly.
And take these words of wisdom but forget who they're from:
Please don't look back to watch me cry.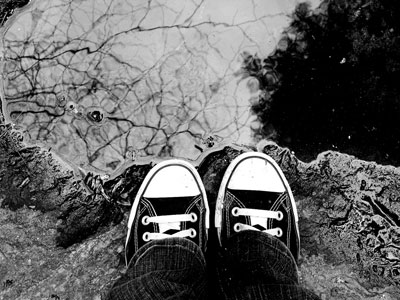 © Michelle B., Blairsville, GA