Smile :)
January 6, 2012
They desire to know what happened to that gleeful cheery soul?
They cannot grasp the concept that it will cease to be no more.
An enigma they say as they refer to darkness' ways.
After she was claimed by Sheol that soul they don't dare to reclaim.
Eerie bliss settles in the dark forsakened place.
Plentiful smiles they don't remove from their face.
I guess it finally hit them after 12 years went by,
that they finally began to ponder on why doesn't that pretty girl crack a smile.
A happy soul she use to be.
She jumped around so cheerfully.
But dumped into a silence of disgrace
she always mangaes to store away the smile on her face.
She traded it to the Devil that she may have peace of mind
because the constant problems overwhelmed her and made her go blind.
She lost her way after that
to the ends of the earth and the depths of the sea she did stray.
Alone she walks quietly for a million miles.
Yes alone she lurks the girl who use to smile.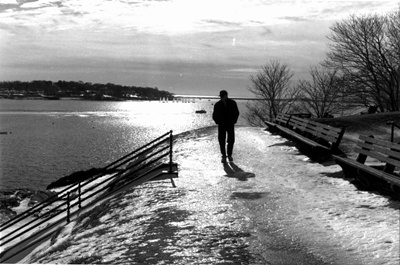 © Steve S., Marblehead, MA