Nothing Left
February 21, 2012
"I Love you", you say.
But here I am standing alone.
"Don't leave me here!" I dare say.
But here without you I've grown.
"Just close your eyes baby", you said.
As the tears come flowing down.
Our hands connected, then went limp,
as my knees sagged to the ground.
"Everything will be alright", you said.
But without you I'm done.
"I Love you too Mommy", I whispered.
As my head rests beside this gun.
The bullet taunting me in my palm,
as I stare at my death.
I load the bullet and cocked the trigger,
as i breathed my last breath.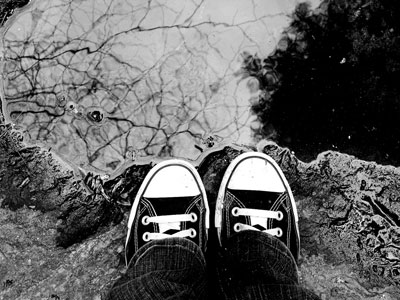 © Michelle B., Blairsville, GA