Dear Gaurdian Angel
May 2, 2012
Dear guardian angel
Will this be the last time i fall?
Can you promise me youll catch me even if its not?
I need your help cause youre preety much all i got.
Hey guardian angel will you hold me in the night-
The nights im afraid and alone without any light?
Can you promise me that?
Please, do cause youre all i have.
Gaurdian angel can you never leave my sidd?
Can you stand by me at any time?
Will you promise youll never leave me
Or wander to some other helpless person you see?
My gaurdian angel can you take me away?
Help me get out of this misery?
Promose me youll take me for a flight one day
And just fly with me somewhere far away.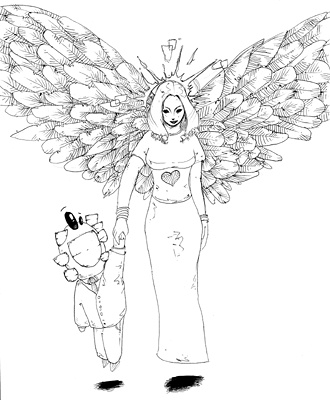 © Benjamin S., New Hyde Park, NY