Disguised
October 13, 2012
You hide yourself so nobody knows
Who you really are inside.
You take shelter behind your careful disguise
And slowly let yourself go.
I wish you could see just how wonderful you are,
So you wouldn't be so keen to say goodbye

Because I'm not ready yet for a goodbye.
I've always been here, you know,
Wanting to accept you for who you are
But you're too intent on letting no one inside
But, please, Don't let go.
You build up your disguise

With fake smiles and forced laughs, thinking the disguise
Will hide that you long to say goodbye
To it all, and that you're letting go
Of life, and the person nobody knows.
All the bottled up emotions you've kept inside
Are threatening to spill over. Are

You able to keep holding on? You're
Stronger than this, I know, Let your disguise
Be washed away and reveal what's inside
That beautiful heart of yours. I wish you'd say goodbye
To the façade. Let people know
Who you are, instead of letting go.

But you can't help but cry before you go
To sleep. And you don't tell anyone what you're
Feeling before you close your eyes. I wish I'd known
At the time, what exactly was behind your disguise
Because I didn't realize you were hoping for a goodbye.
Why couldn't you just let someone inside?

Maybe you were afraid that if they knew what was inside
They might not mind so much if you let yourself go
Without even a simple goodbye
But if only you could see just how much you are
Missed, maybe you would've let down your disguise.
I guess that's just another thing that we'll never know.

Nobody ever got to know the beauty inside you or who you really were.
Who told you it's worth it to let go? Who encouraged your disguise?
'Cause now you're gone, and we've had to say goodbye to a beautiful
Life that no one seemed to know.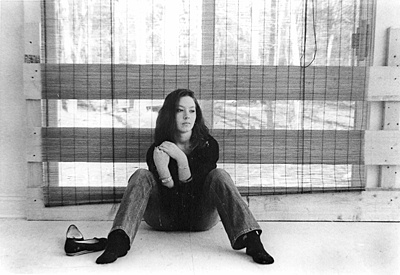 © Crystal F., Marshfield, MA