Untitled-- Extreme Ridiculousness in the Media, etc.
December 6, 2012
What is with the Pittsburgh Steelers?
They seem to be in a crap fest. They're 2-3.
Those bozos will be lamer than a douchey show- stealer.
In fact, they gotta be set free.
What is with Kristen Stewart's acting?

She's as boring as an old man who won't shut up
About his glory days. Can't believed they signed her for Twilight.
The WWE is full of sissies!
John Cena is as unlikable as Scrappy Doo, which everyone hates. (You know you hate him)
Don't make me mention Chad Johnson. Oh no...!

Law & Order: Special Victims Unit is somewhat mediocre without Stabler.
Munch is hardly ever around.
What's worse is a show called Brickleberry.
Guess what? It sucks! Sucks worse than old Blackberries.

Is it me or does Peyton Manning's forehead looks humongous.
Or is his hairline receding? Who knows?
The series finale to Tyler Perry's House of Payne was a total WTF!
A cliffhanger with no resolution is worse than six snakes dumber than Spongebob Squarepants.

You know what I hate more than Brickleberry. The way TV shows and films portray video games.
Everyone has to mash buttons like they're on LSD. That's not even logical!
Then modern games gotta have Pac-Man style bleeps and bloops from 1980.
That's like going back to the Dark Ages, except for video games.
No modern video game has to feel as outdated as a guy wearing 70s clothing in a 90s dance club.

Why do they make changes to shows that turn out for the worse?
Because they know they want to make the fans angrier than Happy Gilmore.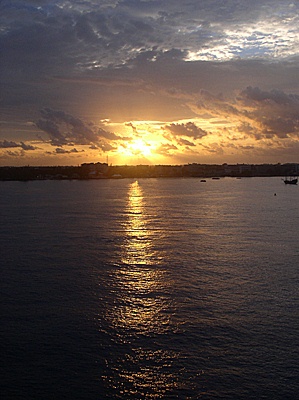 © Rebecca Y., Los Angeles, CA