the colors
December 17, 2012
red is the color of your heart that you've given to me.
blue is how i felt when you forgot about me.
black is teh color of the day when your not here.
pink is my face when i blush when you hold me near.
green is the color of teh grass we lay on to look at the stars.
orange is the color of the setting sun we watch from the front set of your car.
yellow is the color of the suns rays that come through your window as we cuddle in your bed.
brown is the color of the hair on your head.
bright is the dimond that you gave to me on such a happy day.
white is the color of my dress on our wedding day.
happy is what i am knowing that your going to be mine forever.
gray is the color of our hair as we're holding hands as they beary us together.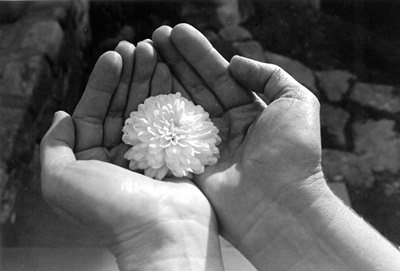 © Beth S., Marblehead, MA