Poetry
September 2, 2008
A statement of beliefs:
Held true or contradictory.
Yes, beliefs.

Meanings intertwined:
Some deep as the ocean floor.
Yes, meanings.

Stories sometimes hidden:
Of life, of death, of all inbetween
Yes, stories.

Underneath, beat and rhythm:
Rock, iamic potamiter, both!
Yes, rhythm.

An arrangement of words:
Meaningless mounts and jumbles
Impossible jigsaw puzzles.
Lyrics harsh as a frog's croak
Or wistful as a sailing boat.
Jumbo shrimp and little giants
Radical impossibility!
Words that mime
With words that rhyme
And words painting Picasso's in the mind
Yes, organized chaos!
Yes, impossible possibilities!
Yes. Poetry.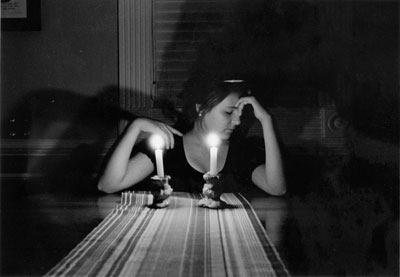 © Eleanor K., Bethesda, MD