Paris: City of Lights
May 17, 2013
Ah, the city of lights!
It is such a delight,
To see the Eiffel Tower,
In my only free hour.

The clothes are never out of date,
Shopping till you drop with your mate.
There are a variety of dresses,
From Louis Vuitton to adorable Guess.

Go out and eat crème brûlée,
And watch Cirque du Soleil.
I promise you, you won't be dismayed,
Once you watch Scéne de Ballet.

There are so many things in France,
So book a ticket in advance.
Trust me, you'll be very appalled,
By the most admired city of all.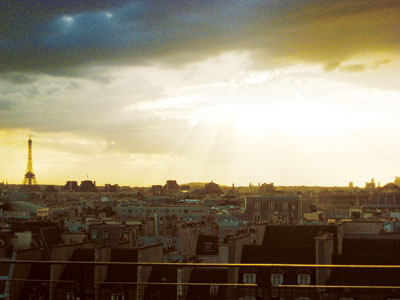 © Grace M., Montclair, NJ