Blue.
February 3, 2015
Sadness is blue.
It tastes like the salty tears that run down your face.
It sounds like the muffled cries into your pillow as you cry yourself to sleep.
It smells like the freshly fallen rain that reminds you of the tears you shed.
It looks like the tear tracks that mark your face.
It makes you feel alone.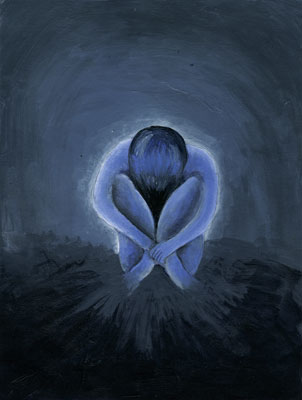 © Becky F., Sacramento, CA