Death is Not the Answer
December 3, 2016
The earth was created from a stone, turning over and over in the sky
And some believe it was crafted by the hands of God.
I doubt that God envisioned the earth as a slaughterhouse
A place where His creations would take each other's breaths away
And bury them under the earth, unable
To touch the sunlight.
But every day still, we keep searching, searching, searching
For a place to belong, a place to call "home."
Millions every year commit suicide, because they feel as if they do not belong.
They feel as if the world -- and Creation -- would be better off without them.
They feel as though
Time is forcing them to stop, to stand, in a golden ray of sunlight,
Forcing them to contemplate death
And the two empty roads before them.
One road, which leads to perceived light, and the other, to perceived darkness.
To them, death may bring the illusion of light
The illusion of joy, handcrafted out of a single golden ray of sunlight
The same beam of light
That told them murder was the answer.
But with the words of another
A phrase from the mouth of the Lord
May they find peace in the wake of man's destruction.
If only every man, every woman, and every child
Had a place, had a right to change and a future filled with golden light
A future that stretched out before them in the form of a seemingly endless sky
A death that felt untouchable
And an existence that was breathtaking.
This is a message for every man, woman, and child who has ever walked the earth.
If you ever find yourself thinking:
"Death is the answer,"
Do not answer.
Do not reach out to touch
The glistening ray of sunlight
Do not slit your own throat with the shimmering blade of a silver knife
Do not watch your own blood
Pool on the earth
Do not drown
In the still blue ocean
Do not watch
The water swirl around your feet, cover your toes
Do not watch the sky blur around you
At a speed faster than you can possibly comprehend
Do not stare down a cliff
Imagining the crunch your bones will make, when two of His creations collide
Do not bow  to the Lord
And tell Him you are not worthy
Because if he created you, then you are worthy, and do not let anyone tell you otherwise
And lastly, do not go so far
As to give away every single thing you own
Because that only proves
That there is no hope yet for you
And that you will never, truly, belong.
But just remember
That death is not the answer.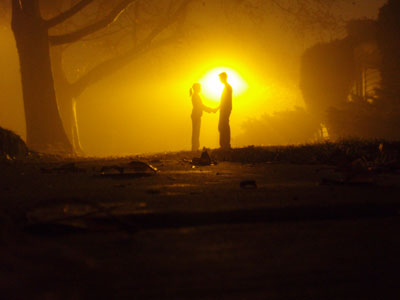 © Tanner H., Kaysville, UT