Surrounded by You
March 18, 2009
As I sit here watching the snow fall lightly -tenderly- upon the soft ground
I reflect on memories of us'
the cold air, nipping at our noses.
We chased the sun and the warmth it brings.
Little did you know, when you looked into my eyes it warmed my whole being.
When that day ended, I thanked God for putting you in my life.

On days when the rain falls ever-so-lightly against my window, the
pitter-patter reminds me of my heartbeat, when we danced--
Moving as though we were one to the beautiful music that flooded the room.
Your breath-taking smile made me feel as though I were walking on air.
The atmosphere filled with undying bliss....

During the middle of a raging storm, the thunder breaks the silence, and I
think of your voice.
The deep echoing speaks to me in a way like no other.
It gently touches me'protects me.
I feel sheltered and watched by you.
The beauty of the moment envelops all of me, and the storm is forgotten in
the memory of you.

During the moments when I'm walking through the garden and I pass the roses,
I think of God's majesty and how he designed them to be so beautiful, but
also potentially painful.
It's then that I think about the leap of faith, which came with me loving
you.
You've been given the power to cut and tear me apart, but also my trust in
knowing that you won't.
The trust that you wont hurt me, but rather hold me in the velvety softness
of the petals.

When I look out across the surging river, I'm aware of the way it wound its
way through the valley.
Carving its pathway in the same way you came into my heart.
Your sweet words twisting themselves deep within me, like the water did into
the soft soil.
In the same way God had planned for the river to be there, I believe He also
made way for you to be part of me.
And through all of this, I'm so conscious of how our love has made both the
wonderful and terrible things even more beautiful.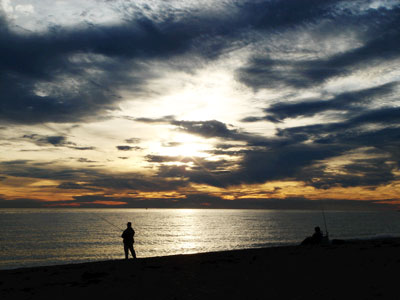 © Sarah C., Hillsdale, NJ