Release
April 4, 2009
Where were you
when I needed you most?
I was all alone.
I was so lost.

The sun was shining,
but it's light I couldn't see.
I was a raincloud,
always crying.
Drowning in my tears,
yet no hand reached in
to save me.

I stood silently
in the shadow of those words.
Just wishing, wishing
that I could erase the hurt.

My thoughts too quick to process,
I wish it never got to this.
My pain could be erased
if I could see your face.

But now the only smile I see
is the fake one
staring back at me.
The mirror's cracked.
For seven years I'll use the glass to
release,
Oh sweet release.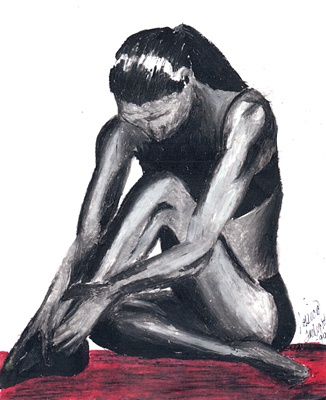 © Jessie Y., Ahwahnee, CA