Ballad of the Brave
September 3, 2009
They stood there tall.
Rifles on their shoulders.
They marched on.

They marched until they reached the spot.
They marched even though they knew their fate.
They marched for us on that day.

The shots rang out.
The sky turned black.
Men cried out.
Yet they kept fighting.
Just for us.

They could've turned back.
They could've surrendered.
They could've ran away.
Yet they kept on for us.

Now that battle is over.
Those men are all dead by now.
They died so that we could be free.

That's why we have Independance Day.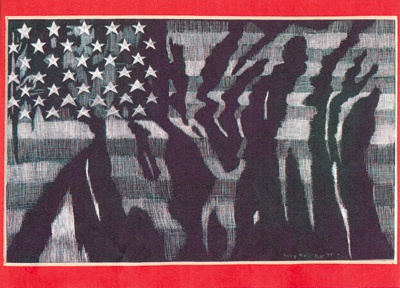 © Haley M., Ellinwood, KS