That Was My Knife
August 27, 2009
The rain rolls down my face,
And all I can do,
Is yell out,
To the person that did this to me.

Shattered on the inside.
Inside I'm dead.
So shouldn't I die on the outside too?
Kill me with the silver blade.

Tears won't fall anymore.
I'm done with this fake life.
I'm not giving up,
I'm embracing death.

Wish I could see what I looked like,
That fateful day I took my life.
Eyes rolling back,
Falling, breathing my last breath.

I lost life that day,
But I lost you too.
You kill me,
I kill you.

I'll watch you now,
Die slowly inside.
It's your fault anyway.
You shouldn't have killed me.

So I'll watch you soon,
As the rain falls down,
Pull out MY blade,
And fall to the ground.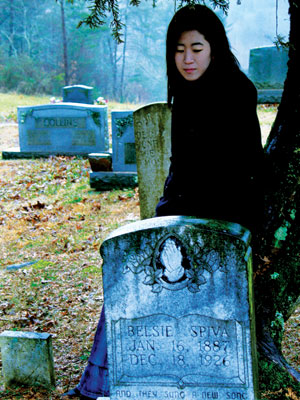 © Michelle B., Blairsville, GA