Blue-Green Waves
April 24, 2011
The blue-green waves crash down,
And out comes foam and spray.
All of the castles and trenches,
Are blown and washed away.

Here all is calm and at peace,
But across the sea, farther out,
The water is choppy and rough,
And to speak is only to shout.

But you must ride out the storm,
And make it through the night,
For tomorrow brings a beautiful scene,
As scarlet rays bring light.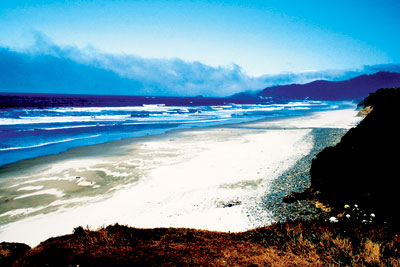 © Kristin R., Los Altos, CA