The Language of Love
July 24, 2011
i understand Loss,
for English is my second language,
but hearing my native tongue saddens me.
then again, perhaps i can interpret for you.
Love is calling, but your ears can't make out
it's foreign words of comfort.
allow me to explain,
open arms mean you're safe.
safe, to be held in Love so as to be without fear.
a safe, a place to keep your problems.
i am both.
a kiss on your forehead means welcome home.
home, shelter from the cold tears of pain.
a home, the place where you can rest in warmth and joy,
my heart.
laced fingers means that i won't let you fall.
to fall, to be pulled down by the gravity of evil
because one is without pillars to hold them up.
a fall, the occurrence when one is without Love.
to fall in love, to look in your eyes.
to you, my arms are always open,
i am safe,
i am a safe,
i will always kiss your forehead,
i am home,
i am a home,
my fingers will always be laced in yours,
i shall never let you fall,
a fall shall never occur,
i am falling in love with you.
Love, the sweet language you suck from my lips.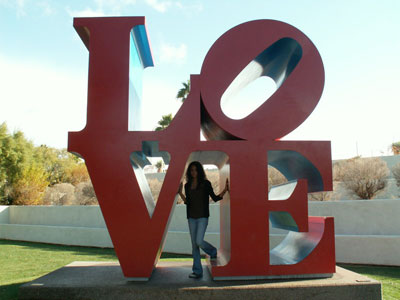 © Shannon E., Glendale, AZ