My Heart is the Only One Who Could Explain It
MAG
October 5, 2011
I have twenty-seven hour glasses,
But there will never be enough time
In the day for me to say how your
Grin makes me smile, how your smile
Is the solemn lantern in this abandoned
Town that we have all to ourselves.
How your eyelashes battered and sparkled
And lit the hormones seeping from our
Bodies and into the air on fire like
A million fireflies, bred from your freckles,
Kissing my cheeks lightly, giving endless warmth.
The silkworm sews the fabric of your
Thoughts in strands of dreams and luxury.
Forty-nine butterflies are born a minute
In your mind, in my mind, in our mind,
You pulled me from my cocoon and
Told me to just flap my wings and fly,
I did, and here we are, soaring like a
A pair of mighty eagles, as bald as we are;
The silkworm stole all our hair, our dreams.
Even if we could fly like the ostrich runs,
Chasing the sun over the fleeting horizon,
Making every second of a falling day last,
I could never explain why I chased the
Sunset to begin with, why I was brave
Enough to flap my wings and to fly,
Why I even left my cocoon in the first place,
And how I had the audacity to dream with you.
Just take my hand, like a friend should,
Place your head against my chest when
You cannot hold your head high like you taught
Me how to hold my head high, and listen;
My heart is the only one who could explain it.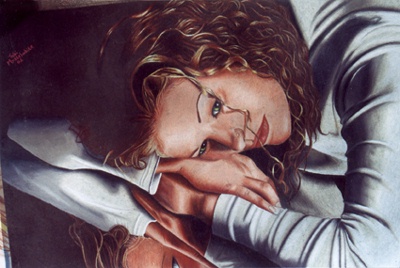 © Tabitha M., Kannapolis, NC