Lost Now
September 2, 2015
Her soft hand is safely enclosed in his large one.
He looks down with such tender love my heart broke.
She gazes up at him as if he is her one, her only.
The loving way he smiles brings me heartache.
I watch them from the green bench by the hill.
They were the first to capture my eye.
His fingers gently tuck loose hairs behind her ear.
That action alone makes me want to cry.
I stand and walk closer, in my big hoodie and jeans.
Whatever warmth he's shooting at her, I want to feel, too.
He brings back so many unwanted memories of the daddy I once had.
The daddy who'd taught me my ABCs up and moved to Timbuktu.
"Did you have fun today, baby?" He asks so soft.
Her hands reach for him, "I did. But now I'm tired."
"Okay." He gathers her up and onto his shoulder.
I won't let them get away from me. They've got me wired.
Tears blurring my vision, I stumble behind.
She's asleep on his shoulder now, and he turns to me.
I struggle to smile.
"Get lost," he says, carrying his precious child away.
'Too late', I think, 'I've been lost for a while now.'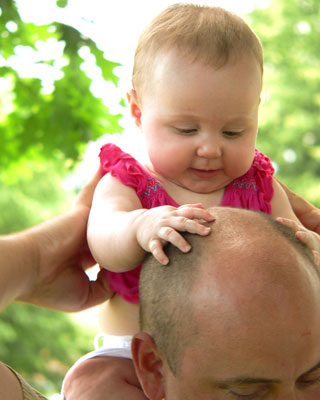 © Lukas D., Conway, AR