OCD
August 21, 2018
Hands raw; cracked and bleeding
An undesirable illness that has left me pleading
Why did this have to happen to me?
A disease so quaint, yet so easy to see.
Strangers can decipher my tics and fears
They take a mere guess at reasons for my tears
They are always right, because it is so easy to tell
My repetition and counting is merely a
Glimpse of this hell

Obsessive Compulsive Disorder
Rules my every move
My life is confined
with no way to prove
To prove I am not lying
My sickness is real; it is rooted-deep down in the way that I feel
It is not physical, you cannot touch this curse
but it has ruined my life, so don't tell me it could be worse

I know I could be dying
But I am not lying
I say this illness has ruined me for good
I can't live the life a normal girl should
My days consists of clicking locks and flipping light switches
Scratching my hand so deep
I've had to get stitches

I know you cannot understand
I know that is it confusing
But do not treat me like I am acting
Or this is something I am choosing

I don't know why on Tuesday morning's
I have to hit myself thirty-seven times
My bruises might be ugly consequences
But they are not heinous crimes

My OCD has become a part of me
That is something I am learning to accept
Do not ask me about my bruises; just assume I am inept.
I know it looks strange
As I walk down the hall
People can't help but wonder, did she really get that from a fall?
I beg you not to spread rumors and tell your catty lies
Bruises fade and rumors end but
OCD never dies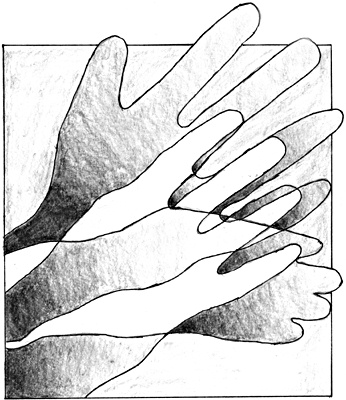 © Dawn Grace R., Barrigada, Guam