My Leaves
June 16, 2019
I know that trees do not believe
In every branch and every leaf.
For in the autumn, in the fall,
A tree lets go of nearly all!
If it is loyal to its tree,
The leaf survives, endures the breeze!
But if a leaf does no such good,
Away it blows, just as it should.
I try, so hard, to do the same
Although, my leaves, they have a name.
If harmful people, whom I know,
Just like a leaf- could be let go,
Then I'll blossom slowly, surely, sweet.
If I hold the leaves I want not-
Then like a tree, I'll surely rot!
I cannot bear the dead, old weight,
Of people who cause my heart to ache.
So like a tree, I'll let them go
To make some room for winter snow.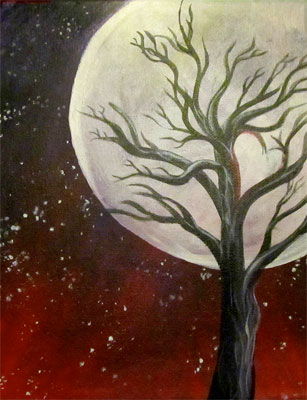 © Rebecca F., Madison, SD