Dead Photographs
MAG
I remember a pianist with a temper
who bent time to fit an ocean
in a measure, but was delicate enough
to wait for the rain to fall.
I remember the curly laugh of a short
man, who, with pursed lips,
drew a rich melody from a golden
saxophone and swaying feet.
Their eyes were closed,
breathing long forgotten,
both drunken with the moment of being.
I was thrown into the sea after
my father discovered I never learned how to swim. There, I felt my legs struggle forever in a neutral ocean.
I remember summer in my grandmother's dim room. Crouching, she whispered that
dying was easy for a human.
And that night, I sat sideways on my
cousin's bicycle as he flew down
lonely streets, where he told me
his dreams in a language I cannot
remember.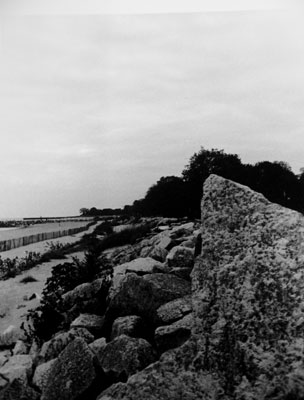 © Sean M., Apple Valley, MN