The Sun Cries Too
May 29, 2021
As the sun dives below the horizon
And night sings its darkness melodies,
I must once again
force myself to lay down and seek
My land of endless miseries

I've watched its tiny gleaming suns,
And my darkness that surrounds their light-
A myriad of jubilant sparks drown
In my vast pool of spite

I've closely watched the magnificent sun,
Which gives birth to the dawn of day

I've nearly seen the sun's tears. the sun
Gripping me tight as day

I've watched the sun pop!
Like a colossal yellow balloon,
Spreading fragments of itself,
A magnificent spherical vase
Exploded by my dismal heart

I've seen in dreams the sun cry away
But hence the day,
I've stole the sun's last ray, I've felt
The sun's tears run through me
Like the broad, fast-flowing rivers
below the eastern well.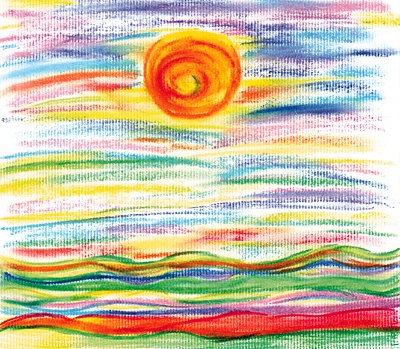 © Jennifer W., Saint Albans, WV