The Wait
October 12, 2021
i know you little,
just as much as 7 days have allowed me to.
yet why do i miss you?
why do i try to feel you through the pictures?
they don't laugh like you.
they don't speak like you.
they only spark the memories of that riveting smile on your lips,
those occasional frowns,
those sporadic outbursts of unrefined emotion,
and that resting head on my shoulder.
i feel that you're a radiant soul,
an incandescent heart,
and, an ardent violator of trifle rules.
i might be mistaken, 'cause
even a life falls short for knowing someone,
let alone 7 meets.
believe me, just for adding 1 to that 7,
just for knowing you better,
i've been waiting 2 years.
perhaps this will stretch longer.
even if it does, don't lose heart.
our paths have crossed once, which means
they do not run parallel, and might cross again,
anywhere, anytime, on this sphere.
Till then, Till that day
when i wake up to your smile
and spaces don't separate us anymore,
hold on, my love.
hold on…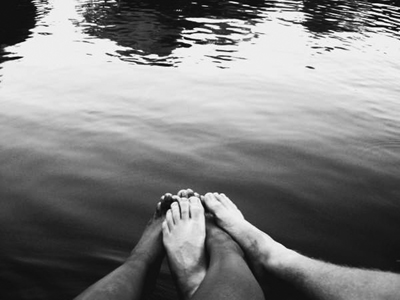 © Michelle W., Ada, MI