My B-Queen Jaemi
September 3, 2009
We have a disease called "Incurable Chatterbox"
We sing like hell with songs only us could hear
We share new lingos and bubblegum bimbos
We laugh like it's the end of the year

We're enthusiastic when one is in love
We curse whoever it is, when one's heart is broken
We talk about everyone and everything
We're silly and the reason is undetermined.

We cut class when we abhor the teacher
We listen when it's English time (Yunting-aling-aling)
We write well made themes
We laugh, cry, and blabber for no reason

You look at me, I look at you
we both know what the other is thinking
we're kind of telepathic, and sometimes psychopathic
we end each other sentences with a word or two.

Its funny how we were mixed
and how God made it happen
that we of all people meet
in this society when we're put into scrutiny

We're two different worlds who come to agree.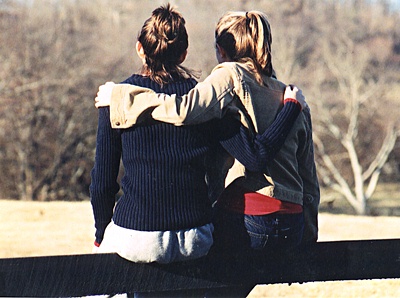 © Jaime M., Wichita Falls, TX