Like, OMG-A Poem by the Modern Teenage Girl
September 16, 2009
Like, OMG-A poem by the modern teenage girl
Like, OMG!
I speak fluent texteese!
ROFL! I'll brb!
LOL!
g2g!
idk, my bff, Jill?
Like, OMG!

Did you see Jenny's hair?
No way!
She said what?
Like, OMG!

Ugh, I'm so fat!
I hate my calves!
My nose is too big!
I need a boob job!
Why can't I just be pretty?!
Like, OMG!

Mom, you're embarrassing me!
DADDY!
You've ruined my life!
Nobody cares about my feelings!
You never listen to me!
Like, OMG!

Aren't these just the cutest shoes?
I love this top!
Don't you just love my new jeans!
Like, OMG!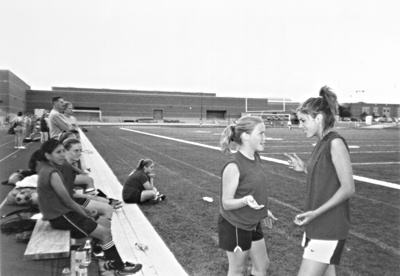 © Katlyn B., Highland Village, TX