Sweet Voice
October 23, 2009
Empty, Lonely, Cold

It's all I feel as I slip into this black abyss.

The touch of despair and the kiss of death have drowned me in the hurt I once tried to block out.

But, why fight the pain, when I could embrace it.

It's so much less harmless if I just let it take control.

My eyes flutter and my mind drifts as I let go of the hurt and misery.

The red liquid of life is bled from my body and trickles down my fingertips.

Some say you see a light, others a dark void.

I saw nothing.

I only heard your sweet, sweet voice.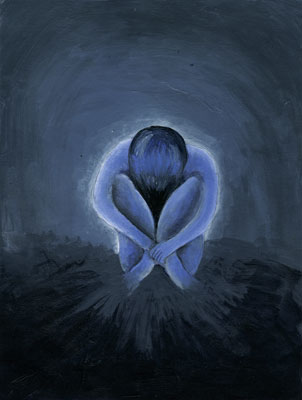 © Becky F., Sacramento, CA