I Love You. . .
November 14, 2009
Your image is in my head all day long
Your voice is like music to my ears
I miss seeing you around
And since you've left,
A part of me has been gone too
You made me feel like I had a guy
Butterflies we inside of me whenever I saw you
The thought that ran through my head was
You found me, and now I am complete
Sadly, I don't see you anymore,
And I never revealed my feelings for you
Since we have parted, nothing has been the same
I wish that I wasn't so chicken
It kills me more and more that you don't know
But I need to try and forget the past
And move on towards the future
This is so hard to do,
You paid so much attention to me,
Sometimes I wish I could still reveal my feelings
Part of me says it is too late
The other part of me says do it
I cant help but feel
That I was in love with you
Sadly, you will never know what I felt
I only wish you did
If only I hadn't been so afraid
Then you wouldn't be running through my head 24/7
So now it is time to face the truth
What I wanted before,
May never happen
Its hard to think I only wanted to say three words to you,
I LOVE YOU. . . . .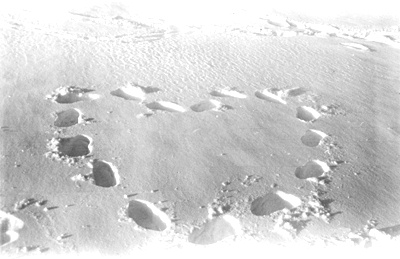 © Kim B., Marblehead, MA