Your Battle
November 17, 2009
The sandbox was the battlefeild.
Those little plastic shovels and buckets were our weapons.
The sand castles was base.
But now the tables have turned.
Now Iraq is your battlefeild.
Guns and explosives are your weapons.
Your base is tents, way away from the center of town.
And so now im just stuck here waiting for you.
In this stupid little sandbox.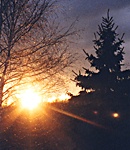 © Christy S., Germantown, NY