Lay Down Beside Me, Join Me.
December 15, 2009
Respect me, love me, hold me.
Shape your body around mine, shape yourself
To fit with me.
Forever.
Like the last two pieces of a puzzle.
And when I'm dead,
I Ask You.
Don't mourn for me,
Don't burn me to ash and scatter my bones across your fields,
Don't cry at night and never forget.
Just Look At Me As I Lay In The Earth.
Smile.
Love Me.
Remember.
And lay down beside me.
Join Me.
Forever.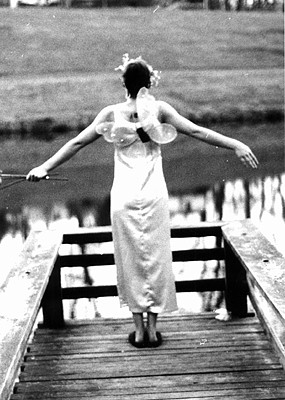 © Jennifer T., Cincinatti, OH