Trapped.
January 22, 2010
I stare out through the window.
Of course you're staring right back;
Eyes piercing, like a knife being jabbed into my heart.

Failure.
I've never felt this emotion before,
Not before you came along.

Pain.
My body tumbles over, like dominos.
Why? Why me? Why this sorrow?

Thoughts.
I think about how much I love you,
But now, you take out your anger upon me.

You make me feel like I fail constantly.
I'm never good enough,
Not for you, not for your love.

I just remind myself not to give in.
To be a sturdy building, so I never collapse.
It's too late though; my foundation was never strong enough.

I'm gone.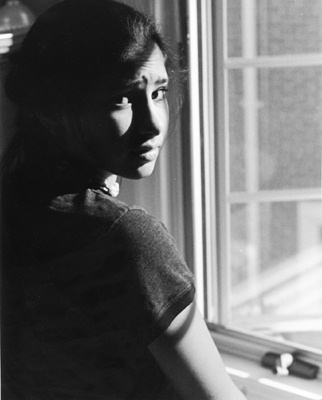 © Jennifer H., Bethesda, MD