dieing love
January 29, 2010
Death is not the end,
Death is just a start,
But it's said that death tore our love apart,
I still feel like your here with me,
I can feel your touch,
Hear your laugh even in my dreams,
I feel like your here with me,
All through the pain you were here for me,
Babe I was there for you,
Baby can you see me,
Can you hear me,
Because i stil see and hear you all through my life,
Don't be ashamed I'm just a man trying to survive this crazy world,
Especially now that you had to part,
Baby I'm going to love you,
I'm going to hate you,
even to my dying breath,
Because your the one I need,
Your why I bleed,
I would sing for you,
Fight for you,
Die for you,
I'd do anything for you to see you smile,
But now that your gone all I see is the memory,
But still it seems not long ago we said we'd be together for eternity,
So still I hope that I,
Get to seeyour smiling face one day,
so when I die please be there waiting for me,
So we both can be on our natural high,
Because I ain't going to lie sometimes I just want to die,
When I see this hate and pain going on in this world it just makes me want to cry.

So when I die let me fly forever with you by my side.

Forever Baby Forever.
Forever in my arms and soul.
Never to hurt you but Love You.
You are my everything and that will never change.
So Forever Yours and Forever Mine.
To fly away in that never ending sky.
Forever Baby Forever.
Untill the end of days.
Untill the end of time.
Forever....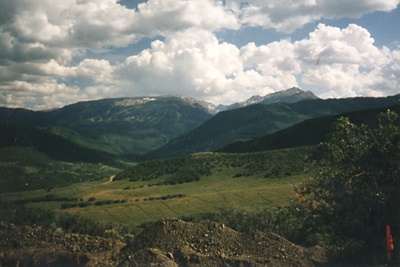 © Photo by Michael B., Denham Springs, LA