My Mom
January 31, 2010
You held my hand when things got tough;
You carried me through when the road got rough.
You helped me up when I fell down;
You made me smile when I wanted to frown.
You wiped away my tears whenever I'd cry,
And told me my limit was beyond the sky.
You tucked me in and said "I love you;"
You watched and laughed as I grew.
You smiled, waved, and said goodbye;
You helped me grow my wings and let me fly.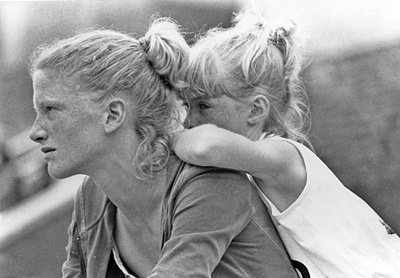 © Felicia F, Marlow, OK