The Truth
February 1, 2010
Don't fear me
Come near me
Don't like me
Learn to love me
Don't move on
Stay and wait
Pull up a chair and listen to my story.
Take in the words and find the meaning.
But what you'll never feel is the pain i feel.
I fight for you,and you say nothing.
I cry for you,and you say nothing.
I love you but is that enough for you?
If i pull you close do you promise not to pull away?
Am I your everything or just your someting?
Would you cry if I died or would you just shurg and move on?
Would you give up your life to save mine?
Would you stay mine forever?
I think I know how you feel about me
I think you love me because you say you do,
But what happens when words go around saying I'm your rebound girl??
What can I do now that I've fallen in love,
With the one and only person I dream of?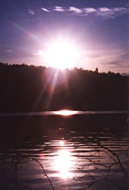 © Laurie T., Hopkinton, MA