What do i think of?
February 22, 2010
What do I think of?
A face in the distance,
Becoming clearer as it comes closer,
Constantly coming into my thoughts,
Never do I think of anything else,
Like what should I do today?
Or how should I go about this action?
No, I only think about that face,
Who is this face, and what does it mean?
That face, that is more important to me than anything else,
It means more than any other single action,
It is you, that is your face in my thoughts,
Why do you torment me so?
How come my mind is filled with just you?
All I can think of is you,
All I can smell is your scent,
All that I can hear is your voice,
At first it I was confused,
Now I am certain I feel for you,
When will it all stop?
With a romantic kiss?
With an innocent hug?
By ignoring you with all my might?
No, all I can end up doing, is thinking,
I wait for you to speak, still thinking,
What do I think of? You, only you.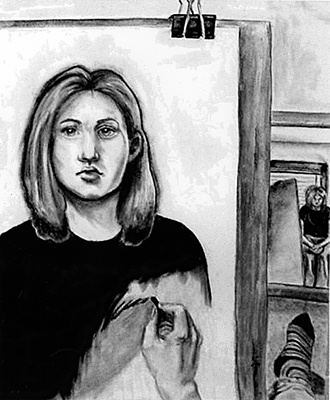 © April K., BR>Haddon Heights, NJ