Popular Girl
March 1, 2010
Meaning less touches,
Icy stares.
I am one of those cold-hearted people.
Millions of glares.
How can they know?
What do they see?
They think that they know,
What goes on inside of me.

Kisses from boys,
that come with no passion.
I make fun of those girls,
The ones with no fashion.
I am the queen bee at this school,
The one with no pimples on her face.
But day after day I hide the bruises,
Under my shirt that is lace.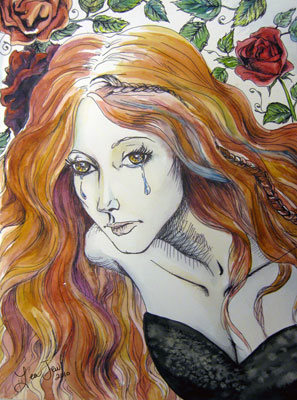 © Leonora J., Fullerton, CA