Love Is
March 29, 2010
Love is Blind
Like a cat with no eyes that
still manages to track down mice
And kill them swiftly
And with little remorse.

Love is Born
Not hatched from an egg
Like a chick that
Has been lucky enough to escape the frying pan,
But maybe not the hatchery.

Love is Solid
Like a brick wall that
Fades in the sun and
Never quite keeps out what its intended to
Or keep in for that matter.

Love is Fated
Like a car crash that
Kills not only an old man
Making his way home from the market,
But the life of his daughter, too.

Love is Harsh
Like a snow storm that
Freezes the feet of the homeless
And the water pipes of the rich,
Taking equally from all.

Love is Equal
Like a disease that
Infects humanity and
Slithers through sewers to
Make the homes of the safe
Dreary and ill.

Love is Here
Like the air in the sky
That we must breathe in and out
That wraps around us and
Warms our hearts till death.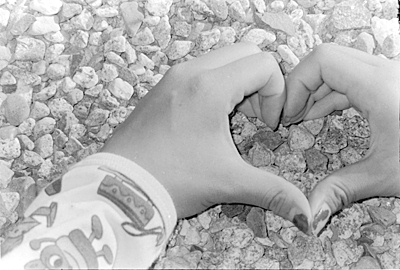 © Caitlin T., Marblehead, MA