LOVE IS....
March 31, 2010
I used to write about love,
all the time,
as if it was nothing big.

I used to 'love' my best friend's
brother,
but now I realize that's not Love.

I love pork and ham,
but that's not love.

I used to write about it so frivilantly,
without so much as a thought to what it felt like to love,
because i never saw the signifigance of it.

I now know that love is special-
that tingle you get when they text you,
the bliss when your lips meet,
the want to dance all night in the rain,
the want to never leave their side,
that is what i know love is.

But yet,
it's like a box of chocolates-
you never know what you are going to get.

You could be dating that 'one',
or you could be falling for someone who doesn't catch you.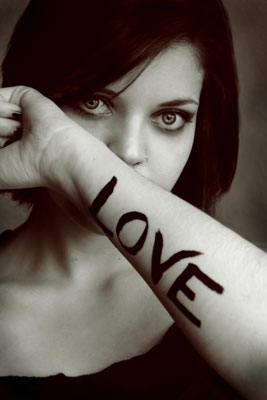 © Michelle B., Blairsville, GA