In the Hours Before Morning
April 12, 2010
He's become accustomed to painting trees on
the walls with leftover creativity that always
seemed too redundant for anyone but him
to critique.

Each breath drowns itself in the gasoline fueling his insanity.

His breath is blue like mine:
proof of a rather elderly rush of
inspiration only endangered poets acquire.

The blinding colors of the atmosphere
are swimming with disbelief in the way the table is set with
silk, guilt, and water glasses,
reserved for characters thrown out
but breathing, haunted in the garbage can of
Rejected Inspiration
Rollover Brilliance
Run-on Sentences.

The Beauty of Infallibility is found
in the gap between our weaponless
hands and armed thoughts,
racing with stanzas and rhymes.

Soon we will travel where tea runs through our veins
and narcissism becomes the main ingredient
for cigarettes and morning coffee
before you look in the mirror each day.

Lying in an oasis, I wish we lived someplace without a name.

I would rather hear the wind's secrets
than my own again and again.

His red cheeks intimidate my sincerity in more ways than one
but it's no place for honesty at the bottom of the sea
now is it?

And I'm dreaming in my own dreams of havens and the sort
but my curiosity finds its way home in the garden
where it will remain sleeping in
heated silence.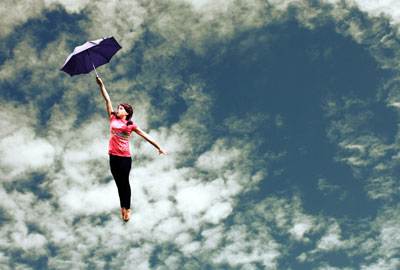 © Sandy H., Woodbridge, CT