Future?
April 3, 2010
The future is a scary place,
you never know what to expect.
At first everything seems "cookie-cutter shaped,"
but then you've lost your pace...
everything is a disastrous mess.
Who will die?
Who will fall in love?
What about careers,
families, and success?
Are these really our biggest fears
for the unknown future?
It's just a trust fall...
you must take a chance
on where you will
land.
So relax, lean back;
let gravity carry you
to your destiny.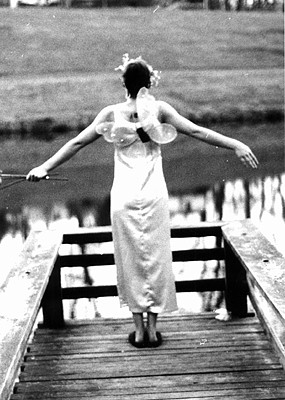 © Jennifer T., Cincinatti, OH