[Our friendship is a lifeboat]
May 10, 2010
You know, you are my best friend.
Right now, you are, more than ever.
Right now, while you obscure yourself with sadness.
I will not abandon you now.

You make me think of this song.
Have I ever told you?
The thought of the rain on the sea,
Makes me think of you.
Perhaps because so much salty water is involved.
It must remind me of the taste of your tears on my cheek
Back last fall.
Or the trembling waves
Like your shaking shoulders as you sobbed
Like the tide pulling in, and out.
Your voice broke like thunder
Sounding loud,
Then far away
Distant as you drifted.

But it's okay.
My voice can be your life boat,
To carry you back to distant, familiar shores,
So that you are where you feel safe;
For now, that will be in my arms.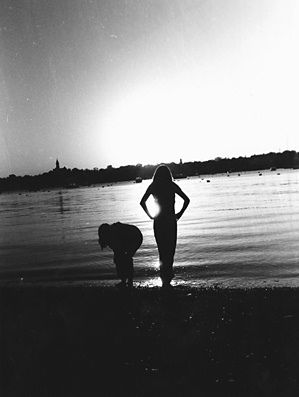 © Hadley B., Marblehead, MA