Slipping Away?
June 24, 2010
The day i thought I lost you,
was the scariest day of my life.
You were still here on earth,
but it wasn't the same without your love.
For 2 days, I was worried.
I felt sick the whole time.
It was awkward walking by your side,
throughout the school hallways.
It was awkward to hold your hand,
Not knowing what it really meant.
Now that your back,
I'm completely relieved.
I don't know if t was all in my head,
or if you really were sick of me.
I'm happy we can continue,
the wonderful times we had before.
I just hope we stay together
for ever and ever.
And that our love for each other,
will stay till the day the world ends.
And even then, in heaven,
we will reunite, and our love
will burn even hotter.
I love you my dear.
Please just stay here..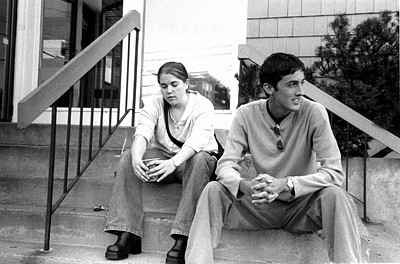 © Emily E., Marblehead, MA