These Feelings I Wish You Knew
July 2, 2010
These feelings,
that I hold inside,
they won't subside,
though I try so hard
to make them disappear.
You whisper in my ear,
"I hate you."
That hurts so much.
I need just one last touch.
Wait. I forgot.
You don't care about me.
What can I do to make you see,
you have such control of my life.
And I can't tell you.
I wish you knew.
All these feelings inside,
they cause me so much pain.
You have caused so much strain.
I only wish that you were mine.
But you turn your back on me.
Why can't you see
the love I have for you?
I wish you knew.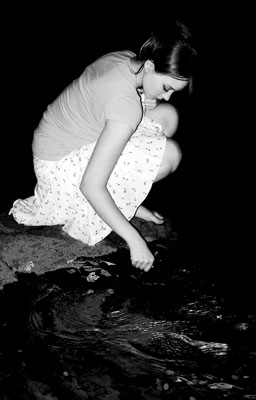 © Michelle B., Blairsville, GA