Rabbit Heart
July 27, 2010
I am sad.

And it feels
kind of tickly inside, a little below my ribcage,
like sinking, or like when a line hooks a fish.

I feel a little hollow and like waiting
and like sitting in an empty plastic bathtub after a night on the phone with
the finger on the last number
but locked muscles
and scared
and rabbit heart.

Look, it's not that I don't think,
I think
I think a lot actually behind and under and sitting on
And opening cupboards and hearing floors
And I really love it when,
When things are quiet, you know?
When things are not silent but quiet
And little things get to me like this
Like not being able to be talked to
And maybe someone needs my voice box more than I do
Because I am a silent and I talk in small words
And breaks and
Sudden dashes
And whispers
And creaky floors, you know?

You know?

No, you don't know.

No one knows.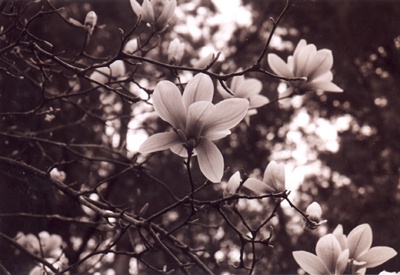 © Laurie T., Hopkinton, MA