Hunger
June 27, 2010
Hunger going through your body.
Making everything else seem to not even matter,
You won't stop until you fill that hunger.
This hunger is like no other,
it is eating up your body.
Through your veins and mind,
This hunger is Envy.
Envy for everyone who does better than you.
Envy for everything that goes right with others,
but wrong with you.
How can you fulfill this dangerous hunger?
This Unbearable hunger?
Is there even any hope?
You go on every day, envying.
Envying everyone and everything around you.
Why can't you stop?!
It's Killing You!!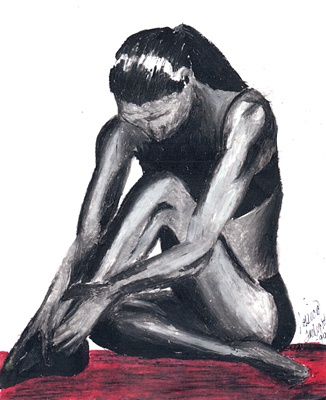 © Jessie Y., Ahwahnee, CA