Teddy Bear
June 27, 2010
A child's teddy bear
is like their comfort,
their friend.
They love it always
and if someone or something
tries to take it from them,
they get jealous and cry.
It's their need.
Make's them feel better,
when they are down;
and helps them
in their times of terror.
a Child's love
for a teddy bear is
Forever.
They want it to be with them
Always.
You are my teddy bear.
I'll love you forever.
you're my comfort.
I'll be there for you.
As long as you're there for me.
If someone tries,
to take you away from me.
I'll scream until they give you back.
You're my comfort.
My best buddy.
I can see it in your eyes,
when there's something wrong.
and you can do the same for me.
You hold me while I cry
And cheer me up when I'm down.
I know I'll never be
scared of you.
Only afraid.
of what you CAN become.
or what COULD happen to you..
I hope you need me,
Like I Need You.
My Teddy Bear.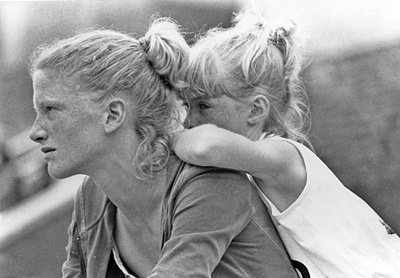 © Felicia F, Marlow, OK