Frozenshoe.
July 27, 2010
In his hands, a pencil.
That pencil is a conductor
As metal is to electricity
But to something far more fascinating,
Requiring a little more than scientific inquiry.
His colorful imagination stems through the tip of that pencil,
The kind of imagination that refuses to stay pent up behind green eyes.
It seeps onto paper, every line and every stroke.
It breathes life into anything it touches
and takes you to a place you never thought existed.
In the world that it created, reality is astonishing.
You may find a piece of his heart, his mind and his dreams
Of which dance among the stars with the beauty and grace of a lion.
He wanders and still knows
Exactly where he's going.
And through that catalyst, that pencil,
He draws a map without knowing.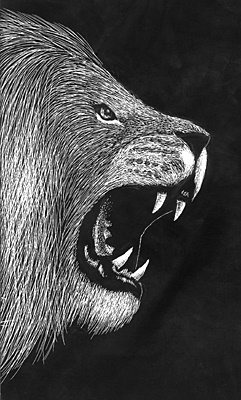 © Russell W., Alpine, UT